Some people want to vote for Hillary, Trump, Sanders, or Jebra for 2016. To those people, I say DAMN YOU!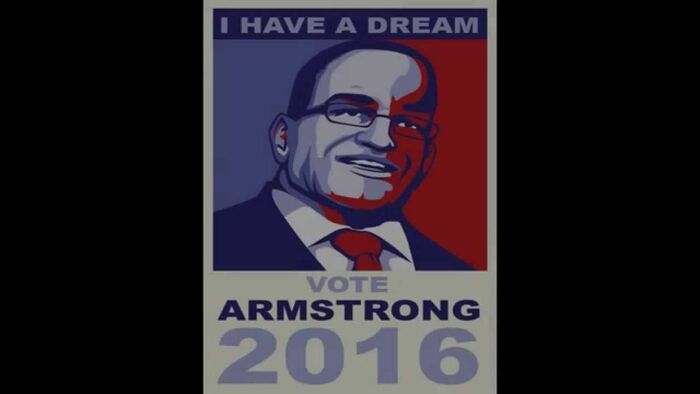 Senator Armstrong is my kind of canidate! He will wipe the weak from the earth, and he has Nanomachines, son. He can break Obama in half, and Obama is the 8th strongest president. Armstrong also beat up a cyborg ninja. Vote Armstrong if you love America.
THIS CANDIDACY HAS BEEN PASSED DOWN THE ARMSTRONG LINE FOR GENERATIONS!!!!!!!!!